Volunteer for Safety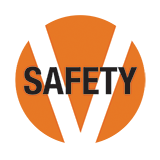 The purpose of Volunteer for Safety is to enable cyclists to feel comfortable and empowered to help each other be safer and better riders.
The focus is on improving situational awareness and bicycle skills.
The goal is to have everyone looking out for each other.
Volunteer for Safety Pledge
I Want to be Safe
I want to be a safe rider. I want help from my fellow cyclists to do this. If I do something unsafe, tell me. If I do something that makes it unsafe for another rider, tell me.  Pull me aside and tell me, tell me in front of others, any setting, any method is OK. I just want to know.
I Want Others to be Safe
I want to help other cyclists be safe and I know other Volunteers For Safety will welcome my comments. If I see other riders being unsafe, I will tell them. When I see other riders doing the right thing, I will compliment them. If I can help another cyclists improve their skills, I will help them.
I will use what I learn from others and the information provided at:
Safe Cycling Best Practices;
Group Riding Best Practices;
No One Left Behind Best Practices; and the
Safety Videos & Resources
to be a safer cyclist and help others become safer cyclists.
I Volunteer for Safety
The sticker on my helmet is a symbol of my commitment to safety.
The sticker is my signal to other cyclists that I want help to be a safer cyclist.
The result is that we all watch out for each other!
How Do I Get Involved
Talk with the ride leader at any of the SLOBC rides or ask about Volunteering for Safety at any SLOBC meeting.